Creativity without boundaries
Take your creativity and productivity to the next level with the Galaxy Tab S6. With advanced multi-tasking capabilities, our best in screen and sound technology and a whole new level of S Pen integration, it's a tablet that breaks boundaries for work and play. Make light work of whatever life throws at you with the Galaxy Tab S6.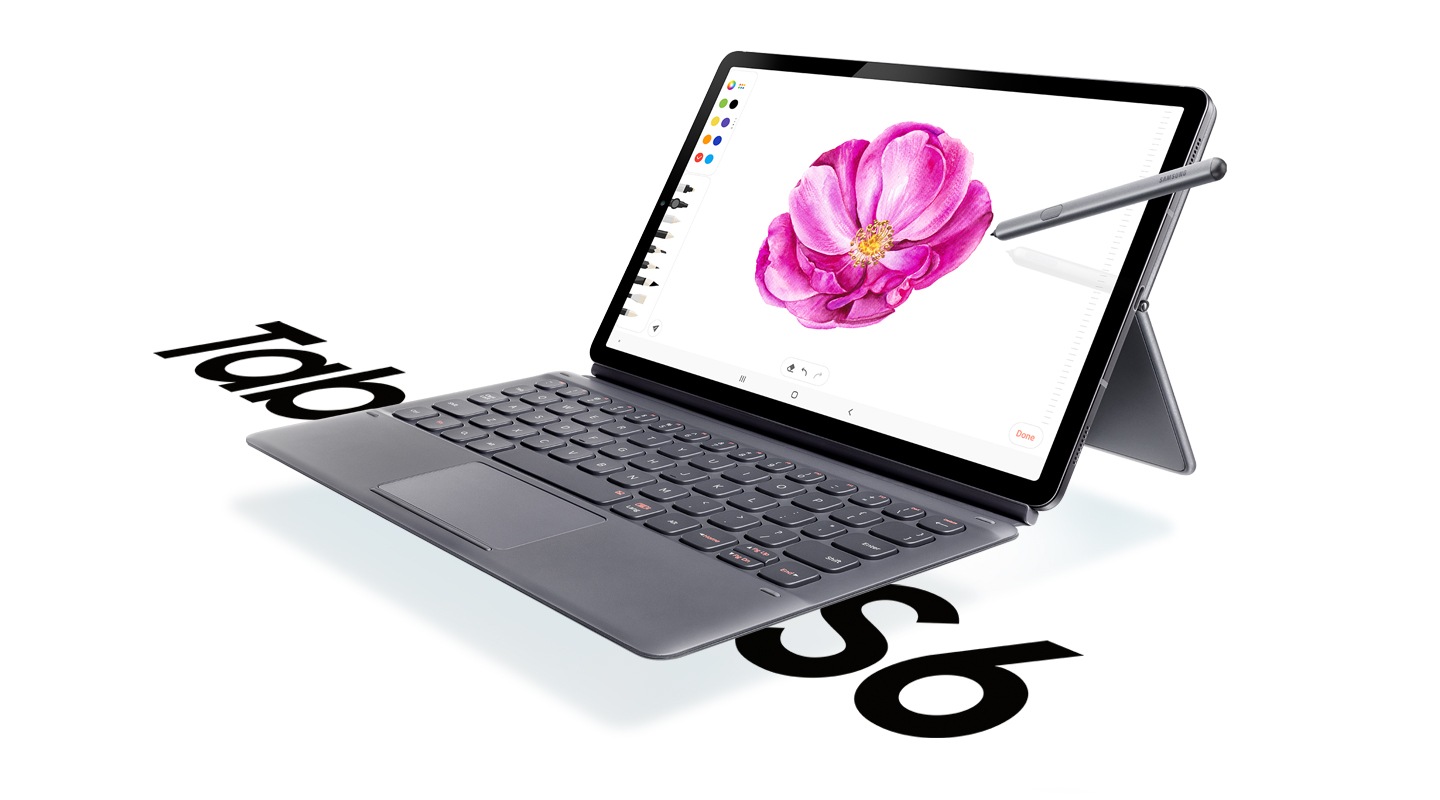 Stays attached so you don't forget
Now your S Pen stays with you. A subtle indent on the back magnetically attaches it to the rear side so you're always ready to write down and keep your ideas. The S Pen automatically starts charging the moment you attach it.*
Turn your room into a classroom
Galaxy Tab S6 makes it easy to learn on your own at home. As you watch lectures, use S Pen to quickly jot down ideas and organize your thoughts on Samsung Notes seamlessly — simply by adjusting window transparency. So you can stay on top of your studies even from your room.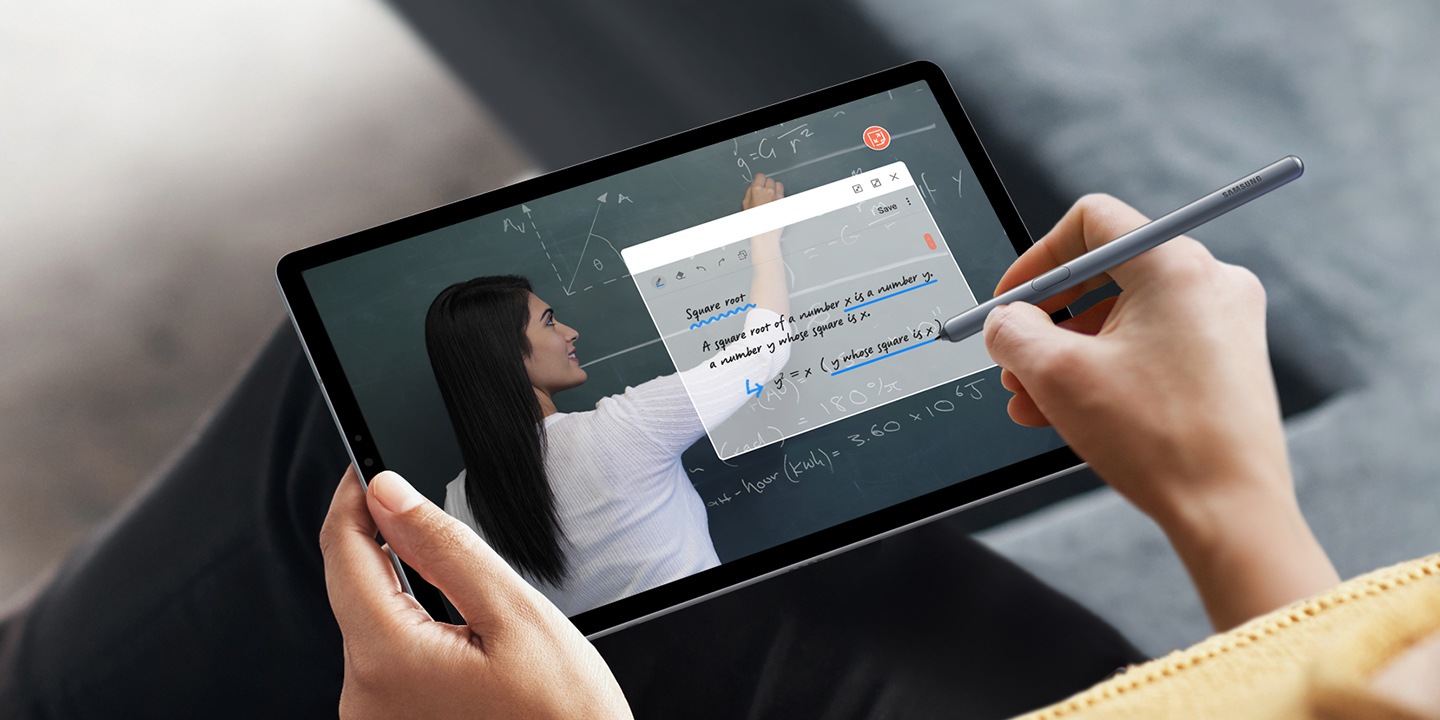 Distance can't keep us apart
Galaxy Tab S6 with Google Duo brings you closer to all the people you want to be with but can't. Whether you're checking in on a loved one or sharing a moment with the whole group of friends or keeping in touch with family, Tab S6 with Google Duo keeps everyone together even when apart.