This super-zoom lens for Nikon DX format DSLRs covers a huge 7.8x zoom range, equivalent to 27-210mm on a 35mm camera. It sports silent internal focusing and Vibration Reduction.
The size, weight and build of this lens are typical of 18-135mm optics that used to be bundled as part of a kit with Nikon DSLRs. It's reasonably lightweight at only 490g, thanks to the mostly plastic construction, although the lens mount is metal and the lens balances well on the  body used for testing. The plastics used are of high quality, creating a reasonably robust impression, reinforced by the rubber gasket, designed to prevent the ingress of dust and moisture via the lens mount, although the lens itself isn't weather sealed.
A silent wave motor powers auto-focus and it obtains focus reasonably quickly. Manual adjustments can be applied at any time via the narrow focusing ring closest to the lens mount. The manual focusing action is smooth and well damped, which makes fine adjustments easy to apply. The zoom action is also smooth and consistent through the range. Enough resistance has been applied to prevent the zoom creeping forward when it is pointed down, which is good as there is no locking switch provided.
Closest focus distance is 45cm, and focusing is performed internally, so the 67mm filter thread does not rotate, which makes this lens ideal for use with graduated filters and polarisers.
Nikon's Vibration Reduction system promises to allow hand held shooting at shutter speeds slower than the usual rule of thumb for sharp hand-held photos might allow. With care, sharp hand held shots are possible at shutter speeds as low as 1/13sec around half the time, which is around four stops slower than would normally be possible.
Nikon Nikkor AF-S DX 18-140mm f/3.5-5.6G ED VR Performance
Sharpness at 18mm is already outstanding in the centre of the frame at maximum aperture, and the clarity recorded towards the edges of the frame at this aperture is good. Stopping down improves sharpness towards the edges of the frame, falling just short of excellent levels at f/5.6.
Zooming to 50mm results in sharpness being reduced. Clarity is still very good at maximum aperture in the centre of the frame, although the performance of this lens falls short of good towards the edges of the frame at this focal length and aperture. Stopping down improves sharpness across the frame, peaking at f/8. Here sharpness is excellent in the centre and very good towards the edges of the frame.
Finally, at 140mm, sharpness is very good in the centre of the frame and good towards the edges of the frame at maximum aperture. Stopping down to f/8 produces outstanding sharpness in the centre of the frame with very good clarity towards the edges.



MTF @ 18mm




MTF @ 50mm




MTF @ 140mm

How to read our charts

The blue column represents readings from the centre of the picture frame at the various apertures and the green is from the edges. Averaging them out gives the red weighted column.

The scale on the left side is an indication of actual image resolution. The taller the column, the better the lens performance. Simple.

For this review, the lens was tested on a  using 
Levels of chromatic aberrations are well enough controlled with fringing towards the edges of the frame only becoming an issue when the lens is stopped down to f/22 at 18mm. 



CA @ 18mm




CA @ 50mm




CA @ 140mm

How to read our charts

Chromatic aberration is the lens' inability to focus on the sensor or film all colours of visible light at the same point. Severe chromatic aberration gives a noticeable fringing or a halo effect around sharp edges within the picture. It can be cured in software.

Apochromatic lenses have special lens elements (aspheric, extra-low dispersion etc) to minimize the problem, hence they usually cost more.

For this review, the lens was tested on a Nikon D300 using Imatest.
Falloff of illumination towards the corners of the frame is well controlled. At 18mm the corners are 1.83 stops darker than the image centre and at 300mm the corners are 0.59 stops darker. Visually uniform illumination is achieved with the lens stopped down to f/8 or beyond throughout the zoom range.
As is often the case with lenses sporting a high zoom ratio, distortion is quite pronounced at both ends of the range. At 18mm 5.02% barrel distortion is present, which is quite noticeable and at 300mm 1.5% pincushion distortion is present, which is less apparent. The distortion pattern is uniform across the frame, so it should be relatively easy to apply corrections in image editing software afterwards.
No hood is supplied with this lens, which is unusual, as Nikon normally bundle one as standard. Luckily this lens isn't too prone to flare or loss of contrast when shooting into the light, so it may not be necessary to spend another £15 on the optional HB-32 hood.
Nikon Nikkor AF-S DX 18-140mm f/3.5-5.6G ED VR Sample Photos

A compact all-in-one lens that's ready for anything.
If you're looking for an outstanding grab-and-go lens—the kind you'll keep on your camera for nearly every situation—check out the new AF-S DX NIKKOR 18-140mm f/3.5-5.6G ED VR. Optimized to draw full potential from Nikon's high-resolution DX-format image sensors, it delivers beautiful ultra-sharp photos and videos with softly blurred backgrounds. Its versatile 7.8x zoom range (18mm to 140mm) lets you shoot everything from wide-angle family portraits to telephoto close-ups on the sports field. 4 stops of VR image stabliization means sharper handheld photos and video, especially when shooting in low light or at maximum focal length. You can even get as close as 1.48-feet from your subject for macro-style close-ups!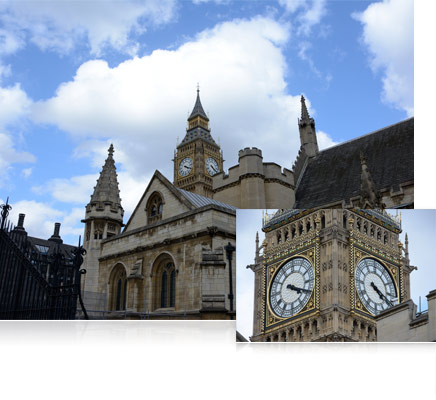 Clarity within reach
7.8x wide-angle to telephoto zoom
Developed with high pixel count D-SLRs in mind, the AF-S DX NIKKOR 18-140mm f/3.5-5.6G ED VR delivers vibrant, detail-rich photos and videos across its entire zoom range. Zoom out for an 18mm wide-angle view that's great for group shots, landscapes or any time you need to fit more into the frame. Zoom in for 140mm of telephoto reach—enough zoom to capture close-ups of your favorite player from the sidelines. In between, you have standard views similar to what you see with your eyes and medium telephoto views ideal for portraits. Whatever shot comes your way, you'll be ready to catch it.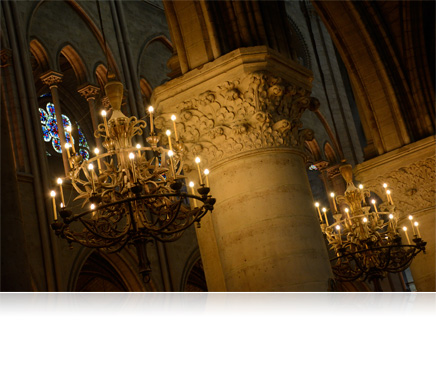 Sharper handheld shooting
The VR image stabilization advantage
The AF-S DX NIKKOR 18-140mm f/3.5-5.6G ED VR versatility is strengthened by 4 stops of VR image stabilization. Capture sharp, shake-free handheld photos and videos in low-light situations, when you want to use slower shutter speeds, and at telephoto distances, when even the smallest amount of camera shake can ruin a shot.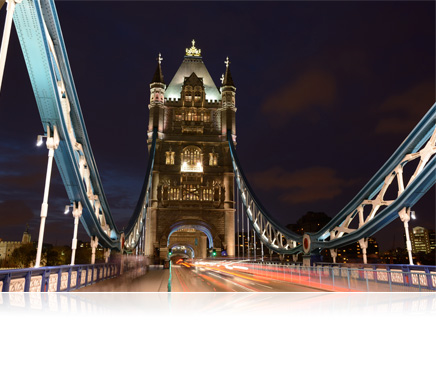 Exquisite performance
Advanced Nikon technology and superb NIKKOR optics
AF-S DX NIKKOR 18-140mm f/3.5-5.6G ED VR is an advanced lens designed to get the most from high-resolution Nikon D-SLRs. In addition to VR image stabilization, it uses ED (Extra-low Dispersion) glass, which virtually eliminates reflections and lens flare for better contrast and Aspherical (AS) lens elements for minimizing aberration and improving image integrity and color. Nikon's remarkable Silent Wave Motor (SWM) provides ultra-fast, ultra-quiet autofocusing, a major advantage when recording video. And, of course, the AF-S DX NIKKOR 18-140mm f/3.5-5.6G ED VR has NIKKOR's renowned quality of construction and outstanding optics.
Technology
ED (Extra low Dispersion) and Super ED Glass

ED Glass is an optical glass developed by Nikon that is used with normal optical glass in telephoto lenses to obtain optimum correction of chromatic aberrations. Super ED glass exhibits an even lower refractive index and lower light dispersion than ED glass, while excelling at eliminating secondary spectrum and correcting chromatic aberration.

Vibration Reduction

A Nikon in-lens technology that improves image stability by automatically compensating for camera shake. Lenses that offer VR will feature the abbreviation VR on the lens barrel.

Silent Wave Motor

AF-S NIKKOR lenses feature Nikon's Silent Wave Motor (SWM). This technology converts "traveling waves" into rotational energy to focus the optics. This enables high-speed autofocusing that's extremely accurate and super quiet.

IF Lens

A NIKKOR lens in which only the internal lens group shifts during focusing. Thus, IF NIKKORS do not change in size during AF operation, allowing for compact, lightweight lenses capable of closer focusing distances. These lenses will be designated with the abbreviation IF on the lens barrel.

A-M

A-M stands for Auto-Manual Mode. Thanks to a mechanism incorporated in the lens barrel, smooth focusing operation in Manual focus mode is realized in the same way as users have become accustomed to with conventional manual-focus lenses by adding an appropriate torque to the focus ring.

Super Integrated Coating

Nikon Super Integrated Coating is Nikon's term for its multilayer coating of the optical elements in NIKKOR lenses.

AS

AS stands for Aspherical lens elements. This type of lens utilizes non-spherical surfaces on either one or both sides of the glass in order to eliminate certain types of lens aberration.
*Based on CIPA Standard. This value is achieved when DX-format compatible lenses are attached to a DX-format digital SLR camera and zoom lenses are set at the maximum telephoto position.
LCD, Video and Photo Gallery images are for illustrative purposes only.